Image HNS®
This product is currently sold out.
ITEM 01003107
Image HNS is a proprietary blend of nutrients, including horsetail extract, a rich source of silica, necessary to promote healthy hair, nails, and skin.
OUT OF STOCK
Benefits
Natural silica from Springtime Horsetail Herbal Extract.
Contains important antioxidants including vitamin C, vitamin E, and beta-carotene.
Provides B vitamins.
All-natural gel caps that meet the XXVII requirements for disintegration.
Usage
Take one (1) capsule twice daily with food and drink.
Ingredients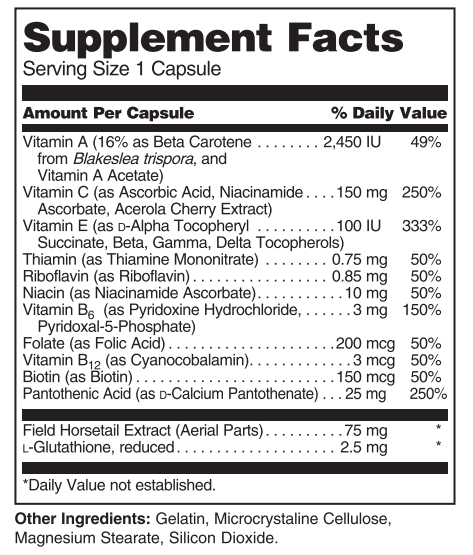 Resources